avoiding Oprah's wrath
By Diogenes ( articles ) | Feb 02, 2006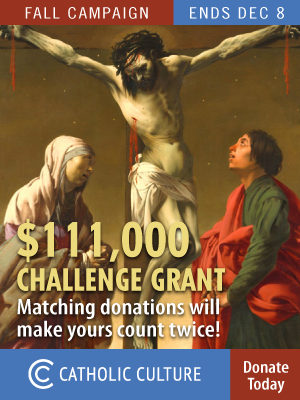 Author James Frey is in big trouble, because some-- no, actually quite a few-- of the incidents he describes in his best-selling memoir A Million Little Pieces are not actually true. Frey's best effort at an explanation is that the fabricated details make for a more interesting story.
They probably do. If he had just called his book a novel, Frey wouldn't have faced the righteous indignation of Oprah Winfrey and others. The trouble is: He said the book was non-fiction.
We're all clear on that issue, I trust? You can't say it's fact, and then write fiction.
But what if you write a work of fiction, but claim in your introduction that it's really factual-- even though, in reality, it's purely a product of your imagination? What would you call that?
You'd call it The DaVinci Code.
Sound Off!
CatholicCulture.org supporters weigh in.
All comments are moderated. To lighten our editing burden, only current donors are allowed to Sound Off. If you are a current donor, log in to see the comment form; otherwise please support our work, and Sound Off!