Jennifer Gregory Miller, Author and Speaker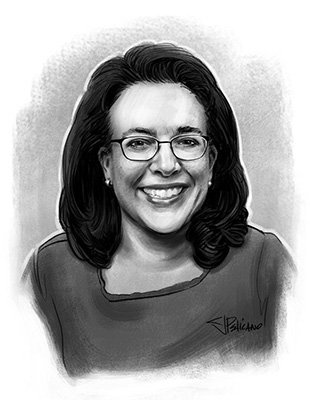 Jennifer Gregory Miller has had two constants since her childhood: love of books and love of the liturgy through Catholic traditions and customs in the family. She has found ways to combine both in her family life. She is the original creator and developer of the Liturgical Year section on Catholicculture.org.
Jennifer received a BA in History from Franciscan University of Steubenville, with her thesis focused on her favorite Liturgical Year cookbook, Cooking for Christ by Florence Berger. Jennifer is also trained in the Ward Method of Music Instruction and as a catechist in the Catechesis of the Good Shepherd, areas that enhance living the liturgy in the home.
She is a catechist at Renaissance Montessori School and a speaker sharing favorite books, liturgical traditions and educational ideas. Jennifer, her husband David and their two sons live in Manassas, Virginia. They work daily to unite their domestic church with the Church's Liturgical Year. When she has time she also blogs at familyfeastandferia.com.
Most recently on this site:
View all articles