The Catholic Culture Podcast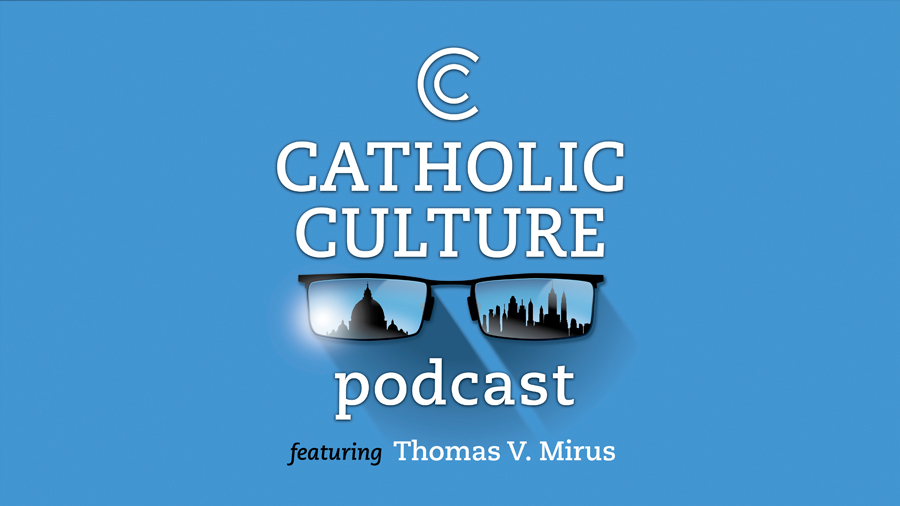 Musician and writer Thomas V. Mirus provides weekly views and interviews on everything Catholic, with a special focus on arts and culture. Dedicated to the Holy Family.
This is a listener-supported podcast! Please sign up to become a sustaining supporter on Patreon, for as little as $1 per episode.
Episodes
Are music and morals connected? If so, what is the nature of that connection? Are certain musical sounds morally bad or good in themselves, or are they neutral? Could the influence of music on morality be of an indirect kind? Is there such a thing as a virtuous way of listening to music? Can...
This episode is for anyone who believes he is called to found a Catholic apostolate, or anyone who is overseeing one already. In this second part of a two-part interview, CatholicCulture.org founder Jeff Mirus shares more lessons from his decades of experience founding several Catholic...
This episode is for anyone who believes he is called to found a Catholic apostolate, or anyone who is overseeing one already. You may know Jeff Mirus as the founder of CatholicCulture.org, but he has launched several other successful Catholic institutions as well. In this first part of a...
Abriana Chilelli had to drive her children past a lewd strip club advertisement every day on their way home from school in downtown Denver. But instead of taking a fatalistic attitude and a detour, or worse, just accepting it, she got in touch with a city councilman and within days, the...
It would not occur to most of us to imagine that monetary policy has a moral component. Catholic prelates are as silent about matters like fiat money, central banking and inflation and as are the secular ethicists. But the production of currency is not just a matter for the technocrats, and...
The Dominicans have just celebrated the 150-year jubilee of their ministry on Manhattan's Upper East Side. Fr. John Maria Devaney, O.P., host of the Order's Word to Life program on Sirius XM, takes me through the history of the Dominicans in NYC (which involves quite a bit of...
One of the most creative rock bands around today is Virginia-based indie trio The Duskwhales. Drummer/singer Chris Baker joins me to talk about their new EP, Hospital Dreams, a set of melancholic, folky acoustic songs he wrote while battling cancer. In this episode I also discuss the...
There is an easy, short, perfect and sure way to save our failing Western civilization that is often overlooked in the endless slew of books and articles penned by Catholic intellectuals: Turn to Mary. Carrie Gress's book The Marian Option: God's Solution to a Civilization in...
The history of Catholicism in the native American nations is little known, but is rife with lessons for lay spirituality, inculturation, and the New Evangelization. Today's guest, journalist Peter Jesserer Smith, shares some of the holy treasures of American history, such as Joseph...
Operation Rescue is the largest civil disobedience movement in American history. It even dwarfs the civil rights movement, with over fifty thousand people having been arrested between 1988 and 1992 for nonviolently blockading abortion clinics. Yet most people, even most Catholics, don't...
Tony Mockus, Sr. has been Catholic his entire life, and an actor for almost as long. He has worked with countless great performers including Henry Fonda, Elizabeth Montgomery, Robert De Niro and Kevin Costner. In this interview he discusses his seven decades on the stage and screen, the...
The Apple logo is a trademark of Apple Inc., registered in the U.S. and other countries. Google Play and the Google Play logo are trademarks of Google LLC.