Catholic World News
Only 5 or 6 exorcists in United States, says bishop
November 10, 2010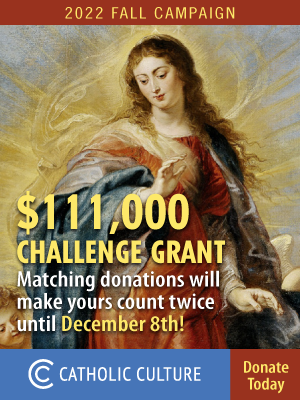 To counter the shortage of exorcists in the United States-- Bishop Thomas Paprocki of Springfield (Illinois), chairman of the US bishops' Committee on Canonical Affairs and Church Governance, says there are only five or six of whom he is aware-- the US bishops are holding a two-day conference on exorcism. Nearly five dozen bishops and 66 priests are expected to attend.
The Catechism of the Catholic Church teaches:
When the Church asks publicly and authoritatively in the name of Jesus Christ that a person or object be protected against the power of the Evil One and withdrawn from his dominion, it is called exorcism. Jesus performed exorcisms and from him the Church has received the power and office of exorcizing.178 In a simple form, exorcism is performed at the celebration of Baptism. The solemn exorcism, called "a major exorcism," can be performed only by a priest and with the permission of the bishop. The priest must proceed with prudence, strictly observing the rules established by the Church. Exorcism is directed at the expulsion of demons or to the liberation from demonic possession through the spiritual authority which Jesus entrusted to his Church. Illness, especially psychological illness, is a very different matter; treating this is the concern of medical science. Therefore, before an exorcism is performed, it is important to ascertain that one is dealing with the presence of the Evil One, and not an illness. (no. 1673)
---
For all current news, visit our News home page.
---
Further information:
Sound Off!
CatholicCulture.org supporters weigh in.
All comments are moderated. To lighten our editing burden, only current donors are allowed to Sound Off. If you are a current donor, log in to see the comment form; otherwise please support our work, and Sound Off!
Posted by: - Nov. 11, 2010 7:17 AM ET USA

Let us pray that the persons selecting priests to be exorcists are very holy people. This is very serious business and the evil one will expose sins of the persons selected. Mary Ann