Catholic World News
Vatican warning on splinter group of Opus Angelorum
November 04, 2010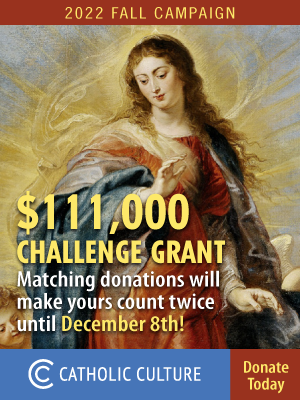 The Vatican has issued a caution about a splinter group that has broken off from an Austrian-born group, Opus Angelorum, which promotes devotion to the angels.
In a letter to the world's bishops, which was also published in L'Osservatore Romano, the Congregation for the Doctrine of the Faith (CDF) notes that Opus Angelorum has won approval from the Holy See, after some early conflicts. Today, the letter states, "the Opus Angelorum is a public association of the Church in conformity with traditional doctrine and with the directives of the Holy See."
The letter—signed by Cardinal William Levada, the prefect of the CDF—recounts the history of Vatican dealings of Opus Angelorum. After studying the organization, the Vatican issued statements in 1982 and again in 1992, insisting that members of Opus Angelorum must adhere to Church teachings regarding the angels, and must not promote theories based on alleged private revelations. Cardinal Levada reports:
Today, thanks to the obedience of its members, the Opus Angelorum can be considered to be living loyally and serenely in conformity with the doctrine of the Church and with canonical and liturgical law.

However the CDF cautions that some members of Opus Angelorum have resisted the corrections from the Vatican, and sought to restore the practices that were proscribed by the earlier statements from Rome. Cardinal Levada reports that "very discrete propaganda in favor of this wayward movement, which is outside of any ecclesiastical control, is taking place, aimed at presenting it as if it were in full communion with the Catholic Church."

The CDF warning concludes with an admonition to bishops "to be vigilant with regard to such activities, disruptive as they are of ecclesial communion, and to forbid them if they are present within their dioceses."

---

For all current news, visit our News home page.

---


Further information:

Sound Off!

CatholicCulture.org supporters weigh in.

All comments are moderated. To lighten our editing burden, only current donors are allowed to Sound Off. If you are a current donor, log in to see the comment form; otherwise please support our work, and Sound Off!