Catholic World News
Australian bishops issue election statement: focus on human rights
August 10, 2010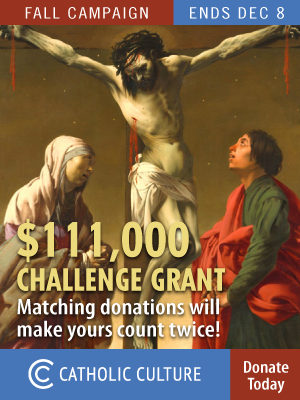 The Catholic bishops of Australia have issued a pre-election statement encouraging voters to judge political candidates on the basis of their stands regarding fundamental human rights.
"Catholic Bishops do not tell people who to vote for," said Archbishop Philip Wilson, the president of the Australian bishops' conference, as he introduced the statement. However, he said, recognizing that many people look to the Church for moral guidance, the bishops proposed "that politicians, political parties and political campaigns should all be judged against six essential criteria."
The right of every person to human dignity;

The right of every person to adequate food, shelter and protection;

The right of every person to equality of access to education, health, employment and basic services;

The right of every person, both present and future generations, to live in a safe, healthy and secure environment;

The right (and the duty) of every person to contribute to society to the extent that they are able;

The right of every person to live according to their own beliefs, to the extent that those beliefs do not impact upon the rights of others."
The statement moved beyond those general principles to take stands on several specific issues. The bishops said that migrants and refugees should be treated with respect; that Australia should increase the level of aid to the developing world; that women should benefit from pay equity and paid parental leave; and that "all Australians must feel ashamed" until the nation's indigenous people escape from sub-standard living conditions.
---
For all current news, visit our News home page.
---
Further information:
Sound Off!
CatholicCulture.org supporters weigh in.
All comments are moderated. To lighten our editing burden, only current donors are allowed to Sound Off. If you are a current donor, log in to see the comment form; otherwise please support our work, and Sound Off!
Posted by: samuel.doucette1787 - Aug. 11, 2010 11:27 AM ET USA

Typical pablum from a typical bishops' conference. Where is the right to life from conception to natural death mentioned clearly and unequivocally at the top of the list? Pope Benedict, please do away with all bishops' conferences! Vatican II's idea of collegiality did not intend for these useless bureaucracies.

Posted by: padrepio7006 - Aug. 10, 2010 8:48 PM ET USA

"Though many Catholics are rightly involved in the political process in all political parties. . ." Rightly? I n ALL parties? In the Greens Party, for example? And isn't it odd that in the "issues of importance", respect for human life is listed last, especially when we face the prospect of a Greens balance of power in the Senate? Voters would be better advised to take note of Cardinal Pell's recent statement than the statement from the Bishops' Conference, which reads more like a UN document.