Catholic World News
Two thoughtful commentaries on Irish abuse crisis
February 12, 2010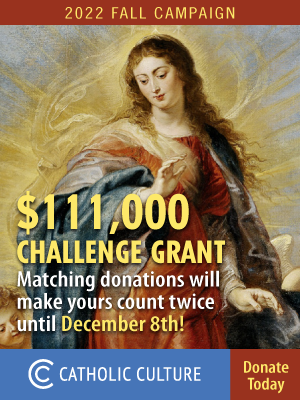 Two thoughtful commentators have offered their perspectives on the challenges that the Irish Catholic bishops must face in coping with the sex-abuse scandal in their country. As the Irish bishops prepare for a meeting with Pope Benedict XVI, John Allen writes in the Irish Times that they should learn from the painful experiences of their American counterparts.
One important lesson, Allen argues, is that bishops must accept their own responsibility for the abuse problem, rather than attempting to shift responsibility to Rome or find some explanation in Vatican policies. He explains:
Aside from being factually sloppy, the problem with the hunt for a "smoking gun" is that it makes the sex abuse crisis look like a problem of law rather than culture. The church has always had plenty of laws against sexual sin. What Catholicism also had, however, was a deeply ingrained culture of willing to look the other way even when priests engaged in heinous acts, a culture that didn't give the same consideration to victims, and one which did, indeed, reach all the way to the top. Fixing that culture is not as simple as flipping a switch in Rome, abrogating one law and issuing another.
Writing in the Independent, meanwhile, David Quinn warns against several erroneous arguments now circulating in Ireland. "We are led to believe that the Pope has said and done practically nothing about child abuse by priests," he says, for example. "In actual fact, he has said and done quite a lot." Like Allen, Quinn tells his readers that the problem was not a question of Vatican policy: "We, and Rome, also need to be reminded of one of the key findings of the Murphy report, which is that one of the reasons abuse cases were so badly handled is that canon law had fallen into disuse in Ireland from around the 1960s."
---
For all current news, visit our News home page.
---
Further information:
Sound Off!
CatholicCulture.org supporters weigh in.
All comments are moderated. To lighten our editing burden, only current donors are allowed to Sound Off. If you are a current donor, log in to see the comment form; otherwise please support our work, and Sound Off!