Catholic World News
Catholic Relief Services personnel support Obama, Emily's List
September 25, 2008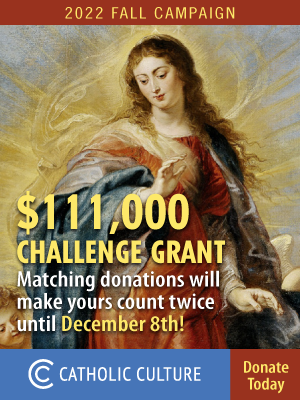 Lauded by nonprofit watchdogs for its efficiency, Catholic Relief Services performs the corporal works of mercy on a massive scale. But articles earlier this year in Our Sunday Visitor and Catholic World Report raised troubling questions about the US bishops' relief agency's cooperation in providing information about condoms, resulting in an investigation by the US bishops' doctrine and pro-life committees. An analysis of federal election records shows that Jennifer Nazaire – Catholic Relief Services' representative in Cameroon, the Central African Republic, and Equatorial Guinea – has donated $1,100 to Emily's List since 2005. Emily's List's sole purpose is to elect candidates who support legalized abortion to office. According to the pro-abortion Center for Reproductive Rights, abortion is banned in the Central African Republic and permitted in limited circumstances in Cameroon and Equatorial Guinea. In addition, all eight of the federal election donors in the 2007-8 election cycle who identified themselves as Catholic Relief Services employees made contributions to the presidential campaign of Sen. Barack Obama. Most prominent among them is Mark Palmer, the executive vice President and chief financial officer of the $597-million agency.
---
For all current news, visit our News home page.
---
Further information:
Sound Off!
CatholicCulture.org supporters weigh in.
All comments are moderated. To lighten our editing burden, only current donors are allowed to Sound Off. If you are a current donor, log in to see the comment form; otherwise please support our work, and Sound Off!