Catholic World News
Worldwide annual death toll from abortion: 41.6 million
October 15, 2009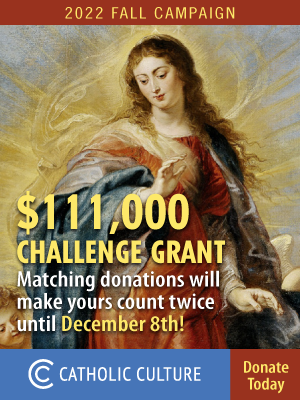 A new report by the pro-abortion Guttmacher Institute-- named after a president of Planned Parenthood-- has found that the worldwide number of abortions fell from 45.5 million in 1995 to 41.6 million in 2003, a decline of 8.6%.
The report found that over one in five of the world's abortions-- 8.8 million in 2003-- occur in China. Observing that "China imposed an urban population policy of one child per family in the 1980s," the Guttmacher Institute did not condemn the one-child policy or reports of forced abortions, but instead praised the "high degree of safety" with which abortions are conducted in the Communist nation.
---
For all current news, visit our News home page.
---
Further information:
Sound Off!
CatholicCulture.org supporters weigh in.
All comments are moderated. To lighten our editing burden, only current donors are allowed to Sound Off. If you are a current donor, log in to see the comment form; otherwise please support our work, and Sound Off!