Catholic World News
Vatican officials knew Bishop Williamson's views on Holocaust: Swedish TV report
September 23, 2009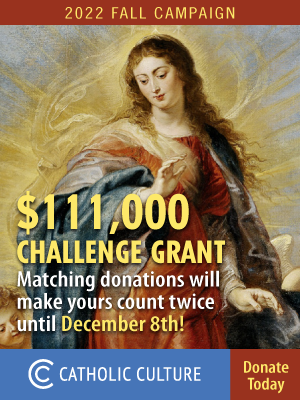 A Swedish television station has reported that Vatican officials had been informed about Bishop Richard Williamson's statements questioning the Holocaust prior to the January announcement by the Pope Benedict XVI that he was lifting the excommunications of Williamson and three other bishops of the traditionalist Society of St. Pius X (SSPX). The Swedish broadcaster-- which had raised an international furor in January by airing an interview with Bishop Williamson on the subject-- reported on September 23 that the traditionalist bishop's views were known to Bishop Anders Arborelius of Stockholm, who passed the information along to Vatican officials.
Archbishop Emil Paul Tscherrig, the papal nuncio in Sweden, reportedly confirmed that he had warned Vatican officials about Bishop Williamson's views. The Swedish broadcast claimed that Cardinal Dario Castrillon Hoyos-- who was then president of the Ecclesia Dei commission, and the lead Vatican official in negotiations with the SSPX-- had been informed.
In January, Cardinal Castrillon Hoyos had denied that he was aware of Bishop Williamson's questions about the Holocaust. "We absolutely didn't know anything about this," he told the Italian daily Corriere della Sera. Cardinal Castillon is now retired, at the age of 80, and no longer heads the Ecclesia Dei commission-- which has been merged into the Congregation for the Doctrine of the Faith.
Vatican officials have consistently stated the Pope Benedict was unaware of Bishop Williamson's views at the time when he lifted the excommunications. In a statement released after the September 23 Swedish broadcast, the director of the Vatican press office emphatically reiterated that contention. Father Federico Lombardi said that it was "absolutely without foundation to claim or even insinuate" that the Pontiff had been informed of Williamson's views.
---
For all current news, visit our News home page.
---
Further information:
Sound Off!
CatholicCulture.org supporters weigh in.
All comments are moderated. To lighten our editing burden, only current donors are allowed to Sound Off. If you are a current donor, log in to see the comment form; otherwise please support our work, and Sound Off!