Catholic World News
Under fire, editor of Italian bishops' newspaper resigns
September 03, 2009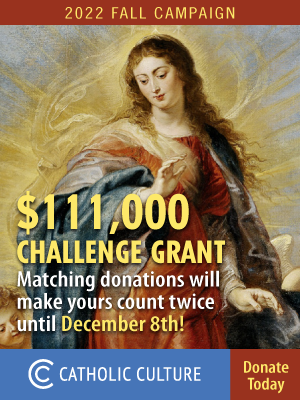 Dino Boffo, the editor of Avvenire-- the daily newspaper owned by the Italian bishops' conference-- has resigned, citing a "barbaric" attack on his character by a supporters of Prime Minister Silvio Berlusconi.
After Avvenire published a series of tough columns rapping Berlusconi for both his policy on immigration and his dalliances with young women, Il Giornale-- a newspaper owned by the Berlusconi media empire-- shot back with a report that the Avvenire editor was a homosexual, who had faced criminal charges after a confrontation with the wife of a male lover. Boffo heatedly denied the charges, but said that the intense conflict with Berlusconi's media allies was "wrecking my family" and debasing political debate in Italy.
The ugly dispute between Avvenire and Il Giornale has drawn keen interest during the past week, especially because the Vatican newspaper L'Osservatore Romano has taken a much more measured approach, avoiding direct criticism of Berlusconi's policies and personal indiscretions, and even hinting that Avvenire's editorial policies have been overly confrontational.
Cardinal Angelo Bagnasco, the president of the Italian bishops' conference, accepted Boffo's resignation with regret. The cardinal expressed confidence in the outgoing editor, saying that he was confident the charges against him were false, and reiterating his condemnation of the "disgusting" personal attack.
---
For all current news, visit our News home page.
---
Further information:
Sound Off!
CatholicCulture.org supporters weigh in.
All comments are moderated. To lighten our editing burden, only current donors are allowed to Sound Off. If you are a current donor, log in to see the comment form; otherwise please support our work, and Sound Off!