Catholic World News
Vatican receptionist found dead; investigation underway
February 24, 2016
The Vatican has called for an investigation into the death of a young woman who worked as a receptionist at the Domus Sanctae Marthae, where Pope Francis lives and works.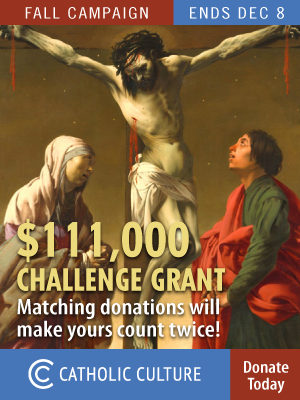 Miriam Wulou, a 34-year-old native of Eritrea who had immigrated to Italy, was found dead in her apartment last Friday. She was pregnant, and suffered from a severe case of diabetes, which had kept her away from her work in the days before her death. Investigators plan an autopsy to determine whether diabetes was the cause of her death.
The young woman's death has raised questions about her husband, who did not live with her, and whether their union was arranged simply to enable her to become a citizen. Investigators are also interested in confirming the paternity of her unborn child.
---
For all current news, visit our News home page.
---
Further information:
Sound Off!
CatholicCulture.org supporters weigh in.
All comments are moderated. To lighten our editing burden, only current donors are allowed to Sound Off. If you are a current donor, log in to see the comment form; otherwise please support our work, and Sound Off!