Catholic World News
Cardinal George: Church vs. Obama on abortion is like Lincoln vs. Douglas on slavery
April 27, 2009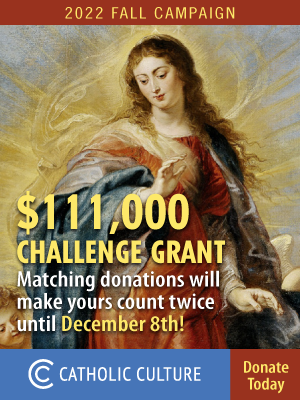 In an April 21 question-and-answer session at the 2009 Louisiana Priests Convention, Cardinal Francis George said President Barack Obama is on the "wrong side of history" on life issues. "I think on the life issue he's on the wrong side of history," Cardinal George said. "I think he has his political debts to pay, and so he's paying them."
Commenting on his March 18 meeting with the president, he said the two discussed the president's decision to revoke the Mexico City Policy. "He said we weren't exporting abortion," Cardinal George recounted. "I said, 'Yes we are.' He would say, 'I know I have to do certain things here ... But be patient and you'll see the pattern will change.' I said, 'Mr. President, you've given us nothing but the wrong signals on this issue.' So, we'll see, but I'm not as hopeful now as I was when he was first elected."
Cardinal George continued, "John Paul II says you cannot simply live comfortably with an immoral legal system, any more than you could live comfortably with slavery, and therefore you have to work to change the law. It's a society-dividing issue, and on this issue, we're with Abraham Lincoln and he's with Stephen Douglas, and he doesn't like to hear that, but that's where he is."
Cardinal George added, "For 80 years we were a slave republic, and it took a terrible war to end that. And now for 40 years we're in an abortion regime, and I'm not sure how that's going to end."
---
For all current news, visit our News home page.
---
Further information:
Sound Off!
CatholicCulture.org supporters weigh in.
All comments are moderated. To lighten our editing burden, only current donors are allowed to Sound Off. If you are a current donor, log in to see the comment form; otherwise please support our work, and Sound Off!