Catholic World News
New video alleges fetal tissues harvested without consent at Planned Parenthood
August 12, 2015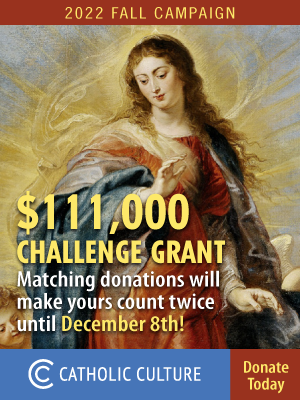 In a new video exposing the sale of tissue from aborted babies, the Center for Medical Progress interviews a former employee who says that tissues were sometimes collected without the consent of the woman procuring the abortion.
"It's not an option; it's a demand," said Holly O'Donnell, who worked with Stem Express, a California company that collects tissues for medical research, in the new video. She charged that at Planned Parenthood clinics, tissues were harvested at times without the required consent forms.
In cases involving a late-term abortion, when a particular fetal organ was sought, "there were times when they would just take what they wanted. And these mothers don't know," O'Donnell said.
Workers approached women in the clinic to obtain consent even when they were emotional or in pain, weeping and even vomiting, O'Donnell reported. She said that the workers would seek consent even before women had made the option to obtain an abortion. "Pregnancy tests are potential pregnancies, therefore potential specimens," she explained. "So it's just taking advantage of the opportunities."
The new video—the 6th in a series produced by the Center for Medical Progress—is not an undercover video, but a face-to-face interview with O'Donnell. Her former employer, Stem Express, has obtained a court order barring the Center for Medical Progress from releasing film of current employees.
---
For all current news, visit our News home page.
---
Further information:
Sound Off!
CatholicCulture.org supporters weigh in.
All comments are moderated. To lighten our editing burden, only current donors are allowed to Sound Off. If you are a current donor, log in to see the comment form; otherwise please support our work, and Sound Off!
Posted by: chady - Aug. 13, 2015 8:27 AM ET USA

One of our major hospitals in England was found to be using body parts from babies who were still born or miscarried. Following an expose in UK national Press [2010/11?]the practice was stopped. It appears they had not asked for permission to use infants remains for research purposes.

Posted by: lauriem5377 - Aug. 13, 2015 12:12 AM ET USA

So - they are profiting twice - once by the abortion and then again when they desecrate and sell the child's body parts?