Catholic World News
No Vatican decision yet on Medjugorje, leading journalist reports
June 26, 2015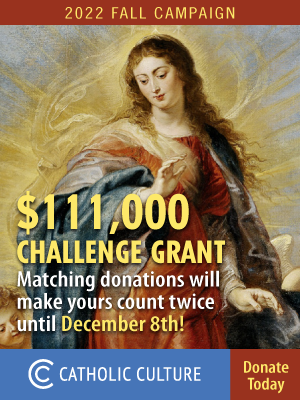 Directly contradicting a report that circulated widely in the Italian media yesterday, a leading Vatican journalist has reported that the Congregation for the Doctrine of the Faith (CDF) has not reached a decision regarding the authenticity of alleged Marian apparitions at Medjugorje.
Andrea Tornielli of La Stampa reports that the CDF has not yet met to discuss the report on Medjugorje that was prepared by a special papal commission chaired by Cardinal Camillo Ruini.
Citing "authoritative Congregation sources," Tornielli reports that the Medjugorje issue was not discussed at the most recent feria quarta meeting of the prelates who are members of the CDF, and the next such meeting will not be scheduled until the fall—possibly after the October meeting of the Synod of Bishops.
Another Vatican journalist, Gianluca Batile, had reported that the feria quarta was held on June 24, that the prelates weighed the report from Cardinal Ruini's commission, and that the CDF reached a negative verdict on Medjugorje, which would be sent to Pope Francis for his final decision.
The timing of the feria quarta has been a subject of confusing reports. Earlier this month, Pope Francis had seemed to indicate that the meeting may already have taken place—although the Pontiff said that he was not sure of the timing. Then Father Federico Lombardi, the director of the Vatican press office, told reporters that he did not expect a decision from the CDF for "a few months."
---
For all current news, visit our News home page.
---
Further information:
Sound Off!
CatholicCulture.org supporters weigh in.
All comments are moderated. To lighten our editing burden, only current donors are allowed to Sound Off. If you are a current donor, log in to see the comment form; otherwise please support our work, and Sound Off!
Posted by: Ave Maria - Jun. 26, 2015 5:21 PM ET USA

Could have been intentionally leaked as such to gauge the pulse of the Church on a negative ruling too. There are no accidents...

Posted by: speranza - Jun. 26, 2015 3:24 PM ET USA

If Tornielli is accurate, this raises two questions. 1 Did Gianluca Barile invent the report yesterday about a negative CDF decision? or 2. Did one of his trusted Vatican sources invent the story and Barile presumed his source to be credible? It also raises questions about truth in journalism generally.