Catholic World News
Pope unworried by debates within the Church
June 12, 2015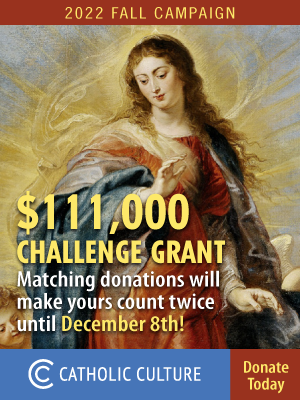 Pope Francis downplayed the severity of disputes within the Church, spoke about the Christian view of feminism, and underlined the need for practical ecumenism, in a June 12 meeting with priests associated with the charismatic renewal.
During a two-hour meeting, held in the Roman basilica of St. John Lateran, the Pope also cautioned the priests against "the comfortable sin of clericalism." And he disclosed that he had invited the Orthodox Patriarch Bartholomew I of Constantinople to join him in presenting the forthcoming encyclical Laudatio Si.
In answer to a question after his talk, Pope Francis said that he wanted to show the breadth of support for steps to protect the environment, because "we need unity to protect creation." Although the Ecumenical Patriarch was unable to accept the papal invitation, another Orthodox prelate will represent him at the formal presentation of the encyclical. A climate scientist, an atheist, will also participate in the presentation.
The Holy Father had spoken about ecumenism earlier in his presentation to the priests, when he observed that the extremist groups persecuting Christians in the Middle East and Africa do not make distinctions between Catholics and Protestants. "It's the ecumenism of blood, and in this we are one," he said. Regarding disputes within the Catholic Church, the Pontiff said that disagreements have always been a part of Christian life. "A Church without quarrels is a dead church," he said. "Do you know where there are no quarrels? In cemeteries!"
Pope Francis made a point of thanking the women who were involved in organizing the gathering, and said that the Church always appreciates the role of women. In response to modern feminists, he added, "there is just one thing to say: Mary is more important than the apostles."
During his presentation the Pope said that his trip in November to Africa, to visit Uganda and the Central African Republic, could also include a visit to Kenya. He said that stop was "possible but not certain" because of logistical difficulties.
---
For all current news, visit our News home page.
---
Further information:
Sound Off!
CatholicCulture.org supporters weigh in.
All comments are moderated. To lighten our editing burden, only current donors are allowed to Sound Off. If you are a current donor, log in to see the comment form; otherwise please support our work, and Sound Off!
Posted by: tcflanagan - Jun. 15, 2015 6:07 PM ET USA

To Minnesota Mary: I don't think he's doing away with one of the Marks. The Church is facing society in new conditions, and she has to consider how her teachings apply in those conditions. On that matter, she hasn't spoken yet. When she does, it will be with "ONE" voice. Until then, however, some debate, with all parties open to the Holy Spirit, can be healthy. There was a lot of debate leading up to the Council of Nicaea, after all. To quote Bishop Tobin: "Relax. God's still in charge."

Posted by: tcflanagan - Jun. 15, 2015 6:00 PM ET USA

To follow up on claire5327: You're right, and thanks for the beautiful prayer in your comment. On the other hand, I think this statement allows for a false dichotomy. Without our Blessed Mother, it's unclear how the Incarnation would have happened, but without the Apostles (and their successors), we would not have the sacraments.

Posted by: claire5327 - Jun. 12, 2015 7:45 PM ET USA

Yes, our Dear Pope is Right on in saying that Mary is more important than the Apostles. Without Her obedient "Yes, be it done onto me according to thy word." with such a Pure Love for God, She couldn't became The Tabernacle of God, Mother of Jesus the God-Man! Without His Holy Birth, there would be no salvation for any, thus, no Apostles! "Blessed are thou amongst women!" "Henceforth all generations shall call Me Blessed." We give You our thanks, Holy Mary for your YES to the Father!

Posted by: Minnesota Mary - Jun. 12, 2015 6:48 PM ET USA

"A Church without quarrels is a dead church." So much for the first identifying mark of the True Church, that she is ONE, meaning she speaks with one voice regarding faith and morals.