Catholic World News
Russian prelate: 'intrigues' complicate plans for All-Orthodox Council
May 01, 2015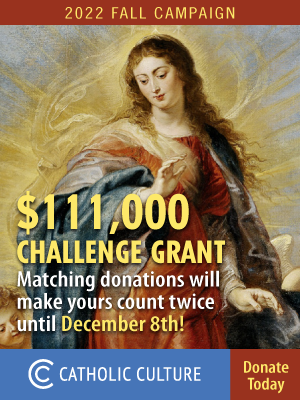 The leader of the Russian Orthodox Church has said that planning for an All-Orthodox Council has been complicated by "some intrigues, undercurrents, and attempts to influence, including on the part of political forces."
Nevertheless, Patriarch Kirill of Moscow expressed confidence that the Council—the first such meeting of all the Orthodox churches since their break with Rome—would take place on schedule. "If everything goes well, the Council will be held in 2016," he said.
The Russian prelate mentioned fallout from the political unrest in Ukraine as one of the factors that was causing difficulties for the planning of the Council. He also mentioned that the persecution of Orthodox Christians in the Middle East was causing problems for Church leaders in preparation for the event.
---
For all current news, visit our News home page.
---
Further information:
Sound Off!
CatholicCulture.org supporters weigh in.
All comments are moderated. To lighten our editing burden, only current donors are allowed to Sound Off. If you are a current donor, log in to see the comment form; otherwise please support our work, and Sound Off!