Catholic World News
Moscow Patriarchate accuses Ukrainian Catholics of inciting violence against the Orthodox
October 03, 2014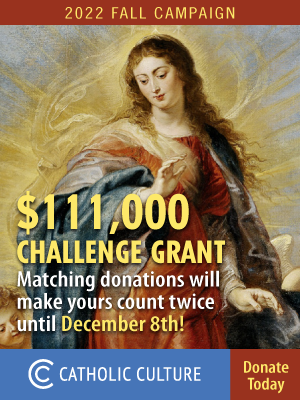 A leading official of the Russian Orthodox Church has accused Ukrainian Greek Catholic clergy of inciting violence against the Orthodox in Ukraine.
"When blood was shed and the first people were killed in the streets of Kiev and other cities of Ukraine, bishops and priests of the Ukrainian Greek Catholic Church called for the escalation of the violence," said Hieromonk Stefan Igumnov, the secretary of the Moscow Patriarchate's Synodal Department for External Church Relations.
"Many Orthodox priests and members of their families have been subjected to violence by nationalists inspired by Uniates and schismatics," he added. "The Ukrainian Greek Catholic Church did not stop that aggressive rhetoric even in those days when fragile ceasefire was established in eastern Ukraine."
Igumnov also accused Eastern Catholics of "taking over Orthodox churches and persecuting and killing priests" during the 1990s, according to the Interfax news agency. In the years after the fall of the Soviet regime, Ukrainian Catholics sought to regain control of church properties that had been seized by the government during the Stalin era; the Ukrainian Orthodox Church, which had been given control of many of these properties, resisted. (Although there were real conflicts, the reference to "killing priests" is pure hyperbole.)
In recent months leaders of the Russian Orthodox Church, together with the Russian government, have charged that the Ukrainian Catholic Church was instrumental in stirring up the protests that led to the fall of a pro-Russian government. Prelates of the Ukrainian Orthodox Church, on the other hand, have called for national unity, steering clear of the anti-Catholic rhetoric from Moscow.
---
For all current news, visit our News home page.
---
Further information:
Sound Off!
CatholicCulture.org supporters weigh in.
All comments are moderated. To lighten our editing burden, only current donors are allowed to Sound Off. If you are a current donor, log in to see the comment form; otherwise please support our work, and Sound Off!
Posted by: - Oct. 06, 2014 6:20 PM ET USA

The Russian Orthodox Church seems to miss the old Soviet Union.

Posted by: Gregory108 - Oct. 03, 2014 7:10 PM ET USA

How can a man lie through his teeth this way and still call himself a man of God?? This is NOT a Catholic-Orthodox issue! The non-Moscow aligned Ukrainian Orthodox Church supports the Ukrainian people and the position of the Ukrainian Greek Catholic Church! The bishops, from the Major Archbishop, Sviatoslav, to all the other bishops, have defended the right of the Ukrainian people to fight for freedom. They are men of peace, but must support their people during invasion and attack against them!

Posted by: John J Plick - Oct. 03, 2014 2:07 PM ET USA

Let "their screaming" be a testimony against them! The Russian army invades, and the church, "their church" speaks of insult! JP