Catholic World News
Thousands of Connecticut Catholics rallied in defense of religious liberty; new challenge looms
March 12, 2009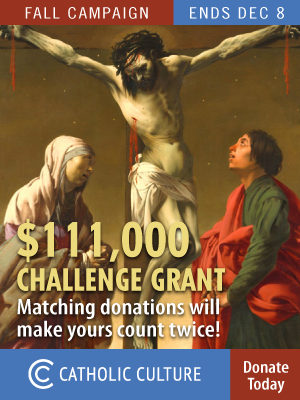 An estimated 3,500 Catholics rallied in defense of religious liberty on March 11, one day after two Connecticut lawmakers announced the withdrawal of controversial legislation that would have placed parish finances and outreach under the control of elected lay board. One of the lawmakers-- Sen. Andrew McDonald, a Catholic-- offered an apology. "It was never my intent to offend anyone of faith, nor to cast negative attention on the many trustworthy and responsible parish corporations. My only goal was to try my best to represent the concerns of my constituents, some of whom were the victims of fraud,' he said.
Catholic activists remained concerned that the legislation could be revived at some future date. And they expressed concern that the move to table the bill could distract attention from another critical piece of legislation: a bill (SB 899) that could classify any criticism of homosexuality as a "hate crime," establish affirmative-action quotas for hiring of homosexuals, and authorize schools to provide information promoting homosexuality as an acceptable choice.
---
For all current news, visit our News home page.
---
Further information:
Sound Off!
CatholicCulture.org supporters weigh in.
All comments are moderated. To lighten our editing burden, only current donors are allowed to Sound Off. If you are a current donor, log in to see the comment form; otherwise please support our work, and Sound Off!