Catholic World News
Iraqi prelate holds US responsible for plight of Christians
August 28, 2014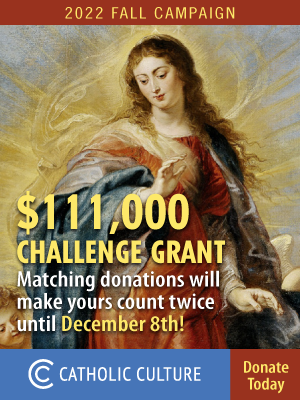 The United States created the conditions that led to the rise of the Islamic State in Iraq and Syria, according to Iraq's leading Catholic prelate.
"The US is indirectly responsible for what is going on in Iraq," said Chaldean Catholic Patriarch Louis Sako. He said that American leaders promised to bring democracy to Iraq, "but ten years have passed and on the contrary we have gone backward."
The Chaldean Patriarch had earlier been quoted as saying that "America is behind ISIS." But he indicated that he was not suggesting a conspiracy between the US and the Islamic State. Rather, he explained, "the Americans left Iraq in the midst of a vacuum where there was no army to protect [the people] and ISIS and these jihadist groups have been present for four years."
"America is responsible for what happened to the Christians in the East," Patriarch Sako concluded. He charged that the Western world in general had failed to come to the aid of Iraq's Christians. "The West watched us and it seemed they have ignored our suffering."
"Our Muslim neighbors did not help us," the Iraqi prelate added. He renewed an appeal to Islamic leaders to condemn the killing of Christians.
Patriarch Sako was even critical of other Eastern Catholic leaders who have met in Lebanon this week to draft an appeal to world leaders. "We don't want statements," he said.
---
For all current news, visit our News home page.
---
Further information:
Sound Off!
CatholicCulture.org supporters weigh in.
All comments are moderated. To lighten our editing burden, only current donors are allowed to Sound Off. If you are a current donor, log in to see the comment form; otherwise please support our work, and Sound Off!
Posted by: the.dymeks9646 - Aug. 28, 2014 8:43 PM ET USA

This is the fruit of pacifism in the face of evil. We had liberated the Iraqis and the momentum was peace. Withdrawing like we did against the advise of our military leaders and theirs is shameful. Elections have consequences and we are seeing those consequences now.

Posted by: aclune9083 - Aug. 28, 2014 8:35 PM ET USA

ISIS succeeds because obama fulfilled his promise to his left-wing base: run from Iraq, no matter what the consequences of that withdrawal. The decision of Bush and the Congress to unseat the brutal dictatorship of Saddam Hussein, which directly threatened our interests and peace in the region, resulted in hope for the Iraqi people, undone by obama's inexperience and enduring failure to comprehend the threat. ISIS is a Sunni minority as was Hussein. obama's pullout enabled their return.

Posted by: Bernadette - Aug. 28, 2014 7:26 PM ET USA

The Chaldean prelate is right in his assessment. We never should have gone to Iraq. We should stay out of the Middle East and stop trying to "democratize" them! 9/11 and "Weapons of Mass Destruction" were used to get us into these countries. For what purpose? There had to be something "in the national interest" for Bush to invade a sovereign nation. What was it? What a waste of life on all sides and destruction of a beautiful land of antiquity! I weep over our involvement.

Posted by: jg23753479 - Aug. 28, 2014 4:17 PM ET USA

And let us not forget that the DISASTROUS decision of G W Bush led to directly to the slaughter we see today. Under Saddam, whom Bush is responsible for sending to the gallows, the Christians were safe. Then Bush had to have his war....for no reason at all. And now...................

Posted by: shrink - Aug. 28, 2014 1:46 PM ET USA

Alas, the Chaldean Patriarch is all too right. As I recall, it was the current administration (and Nobel peace prize laureate) who washed his hands of Iraq, refusing to negotiate a status of forces agreement. As I also recall, it was the Vatican apparatchiks who lionized the Obama win in 2008. Liberal Catholics reveled in their demonization of Obama's opponents as war mongers. American pro lifers were exhausted, depressed, defeated & Notre Dame gloated. Well, today I donate to refugees of war.