Catholic World News
Patriarch pleads with US, EU, Arab League: clear jihadists from the Nineveh plain
August 13, 2014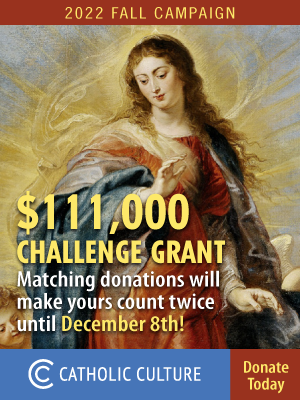 Stating that a "slow genocide" of Christians is taking place, the head of the Chaldean Catholic Church pleaded with the United States, the European Union, and the Arab League to assist refugees and "clear" the Nineveh plain in northern Iraq "from all the elements of jihadist warriors."
As the forces of the Islamic State of Iraq and the Levant (ISIL, also known as ISIS) advanced, some 100,000 Christians have fled from 13 villages in the past seven days and are "trying to survive in parks and public places" elsewhere, according to Patriarch Louis Raphaël I Sako, who issued his appeal on August 13.
"The suffering increases, and the international efforts to alleviate their pain are insufficient," he said. "If the situation does not change, the whole world should take the responsibility of a slow genocide and of a genuine and entire component of the Iraqi society and of losing its heritage and age-old culture. ISIS tries to erase all traces!"
In a separate appeal, the patriarch called upon priests and monks not to make statements to the media, but instead leave that task to the bishops.
"The priests and monks have to stay in their parishes or with their displaced communities," he said. "Their current mission is to stand by the families in need and relieve their pain."
---
For all current news, visit our News home page.
---
Further information:
Sound Off!
CatholicCulture.org supporters weigh in.
All comments are moderated. To lighten our editing burden, only current donors are allowed to Sound Off. If you are a current donor, log in to see the comment form; otherwise please support our work, and Sound Off!