Catholic World News
Germany: some Christian refugees face threats from Muslims
August 12, 2014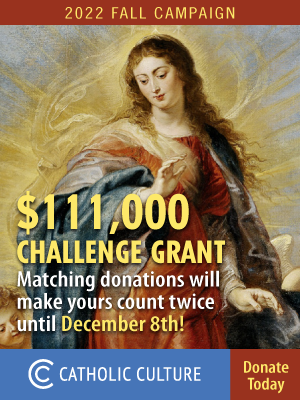 Syrian and Iraqi Christians who have sought asylum in Germany have been faced threats from Muslims fellow residents at a Munich home for asylum seekers, according to a report from Bayerischer Rundfunk (Bavarian Broadcasting).
"We were watching our children day and night," said one Syrian Christian. "Several times they were beating them. We were afraid to lose our temper and react to the provocations and cause even more problems."
Bavarian Broadcasting reported that one Iraqi Christian family that had taken refuge in rural Bavaria was threatened repeatedly over a period of months. The family members were so frightened that they returned to Mosul. The city was subsequently invaded by the Islamic State of Iraq and the Levant.
---
For all current news, visit our News home page.
---
Further information:
Sound Off!
CatholicCulture.org supporters weigh in.
All comments are moderated. To lighten our editing burden, only current donors are allowed to Sound Off. If you are a current donor, log in to see the comment form; otherwise please support our work, and Sound Off!