Catholic World News
Former Vatican bank president, cleared of charges, takes the offensive
March 28, 2014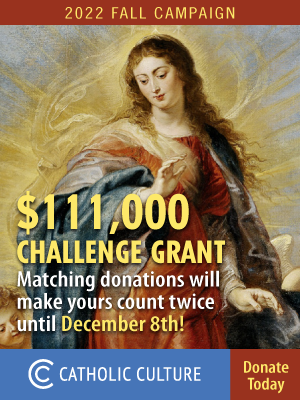 Ettore Gotti Tedeschi, the former president of the Vatican bank, has been cleared of all legal charges, and has announced plans to take legal action against his accusers.
Italian prosecutors opened an investigation into possible money-laundering at the Institute for Religious Works (IOR) in 2010. Judge Flavia Constantini has now dismissed the charges against Tedeschi, concluding that he was not involved in the day-to-day handling of IOR accounts.
Prosecutors will now focus their investigation on Paolo Cipriani, who was the director-general of the IOR. Cipriani resigned that post last year as the investigation accelerated.
Lawyers for Tedeschi immediately released a lengthy statement saying that the former IOR president had been the victim of "unfounded accusations." Tedeschi had been trying to bring transparency to the Vatican bank, they said. While Tedeschi had been accused of failure to work closely with his bank managers, the continuing investigation shows why he did not have confidence in them, the statement said.
Tedeschi's lawyers said the the board of the IOR, which had pushed him to resign in July 2012 by issuing an unusually harsh public critique of his performance, was guilty of "grave errors and thus grave damage to the Holy See."
The forced resignation of Tedeschi was reportedly a shock to Pope Benedict XVI, who was close to the IOR president. The turmoil at the Vatican bank, coming at the same time as the "Vatileaks" scandal, may have been factors in the Pontiff's decision-- made at roughly the same time-- to resign.
---
For all current news, visit our News home page.
---
Further information:
Sound Off!
CatholicCulture.org supporters weigh in.
All comments are moderated. To lighten our editing burden, only current donors are allowed to Sound Off. If you are a current donor, log in to see the comment form; otherwise please support our work, and Sound Off!