Catholic World News
New Orleans archdiocese vows to boycott firms that build Planned Parenthood abortion clinic
February 04, 2014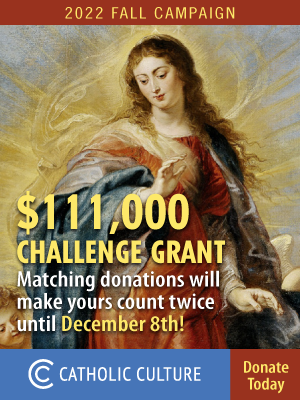 The Archdiocese of New Orleans, Louisiana, has threatened to boycott any contractor who works on the construction of a new Planned Parenthood facility there.
Planned Parenthood has announced plans to build a new abortion clinic in New Orleans, capable of performing 30 abortions a day. In his column in the Clarion-Herald, the newspaper of the archdiocese, Archbishop Gregory Aymond notes that Planned Parenthood is the nation's leading abortion provider, and performs 145 abortions for every adoption referral.
In a letter distributed to every parish in the archdiocese, Archbishop Aymond stressed the gravity of abortion, and said: "The Archdiocese is obliged to remind every person and organization involved in the acquisition, preparation and construction of this or any abortion facility that they are cooperating with the evil that will take place there." He went on:
For this reason, the archdiocese, including its churches, schools, apartments for the elderly and nursing homes, will strive in its privately funded work not to enter into business relationships with any person or organization that participates in actions that are essential to making this abortion facility a reality.
City officials gave final approval for the construction of the new building in December, but no work has yet been done on the site.
---
For all current news, visit our News home page.
---
Further information:
Sound Off!
CatholicCulture.org supporters weigh in.
All comments are moderated. To lighten our editing burden, only current donors are allowed to Sound Off. If you are a current donor, log in to see the comment form; otherwise please support our work, and Sound Off!
Posted by: Defender - Feb. 05, 2014 12:50 AM ET USA

Boycott the firms is a great idea. Now, what about the politicians who approved the construction?

Posted by: filioque - Feb. 04, 2014 10:52 PM ET USA

Yes!

Posted by: JimK01 - Feb. 04, 2014 9:10 PM ET USA

It is about time that Catholic leaders, as well as business owners and lay folks put their money where their mouth is and practice their faith in the marketplace. Bravo Archbishop!

Posted by: bruno - Feb. 04, 2014 7:47 PM ET USA

The archdiocese could be a significant client (vs. PP). Contractors would be wise to steer far away from that project!

Posted by: - Feb. 04, 2014 6:30 PM ET USA

Good move by the Archbishop! We are the Church Militant.