Catholic World News
Philadelphia cleric wrongly convicted in landmark abuse case, says secular reporter
April 30, 2013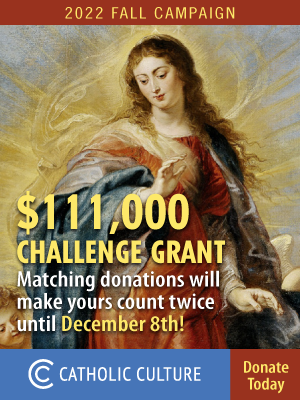 The historic 2012 conviction of a Philadelphia archdiocesan official for endangering children was based on the testimony of a thoroughly untrustworthy witness, and driven by prosecutors determined to bring in a verdict against Church officials, according to a secular reporter who covered the trial.
Writing in the National Catholic Reporter, Ralph Cipriano charges that the conviction of Msgr. William Lynn, and the related convictions of another Catholic priest and school teacher, came after "a couple of show trials shrouded in official secrecy and staged for political benefit." Cipriano notes that in these trials, the prosecution's cases hinged on the testimony of "the least credible prosecution witness," a man with a long history of drug abuse who repeatedly changed his testimony about alleged abuse.
Cipriano, who covered the trials for the Philadelphia Inquirer, has been a longtime critic of Catholic Church leaders, and the National Catholic Reporter has often challenged the hierarchy. So Cipriano's analysis in the Reporter carries special weight.
Cipriano notes that a grand jury investigation in 2005 concluded that archdiocesan officials could not be charged with endangering children. But a new grand jury, convened by a prosecutor with an aggressive attitude toward the Church, produced a different result and opened the way for the trials.
The veteran reporter also notes that while pressing the case against Msgr. Lynn, the prosecutor chose not to bring charges against more prominent archdiocesan officials, including the late Cardinal Anthony Bevilacqua and two former auxiliary bishops-- who were never questioned about their involvement in, or knowledge of, plans to cover up evidence of sexual abuse by priests.
---
For all current news, visit our News home page.
---
Further information:
Sound Off!
CatholicCulture.org supporters weigh in.
All comments are moderated. To lighten our editing burden, only current donors are allowed to Sound Off. If you are a current donor, log in to see the comment form; otherwise please support our work, and Sound Off!