Catholic World News
Patriarch of Iraq's ancient Chaldean Church resigns; Pope calls Synod to choose successor
December 19, 2012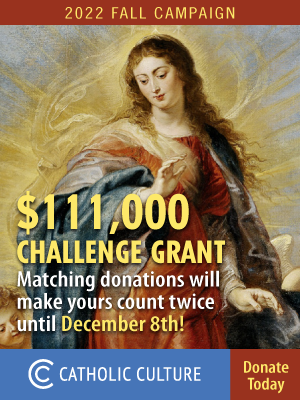 Cardinal Emmanuel III Delly, the Patriarch of the Chaldean Catholic Church, has resigned at the age of 85. Pope Benedict XVI has called a Synod of the Chaldean bishops to choose his successor, and to plan the future for the war-ravaged Chaldean Church, which is centered in Iraq.
Patriarch Emmanuel Delly has guided the Chaldean Church through years of tumult since his election as Patriarch of Babylon in 2003. The Chaldeans, Iraq's largest Christian group, have been severely depleted in numbers, as the American-led campaign that toppled Saddam Hussein was followed by years of internal violence and a campaign of intimidation against Christians. The country's overall Christian population, estimated at 800,000 before the war, is now closer to 100,000.
Cardinal Leonardo Sandri, the prefect of the Congregation for the Eastern Churches, will preside at the Chaldean Synod, which will be held in January. Cardinal Sandri has been in Iraq this month, visiting with the country's Catholic communities. The Pope has named Archbishop Jacques Ishaq as administrator of the Chaldean patriarchate until a new leader is chosen.
The Chaldean Catholic Church has almost 500,000 members. Until recently the majority lived within the 4 Chaldean dioceses in Iraq or the 4 in neighboring Iran, with others scatted throughout the Middle East as well as in France and the US.
---
For all current news, visit our News home page.
---
Further information:
Sound Off!
CatholicCulture.org supporters weigh in.
All comments are moderated. To lighten our editing burden, only current donors are allowed to Sound Off. If you are a current donor, log in to see the comment form; otherwise please support our work, and Sound Off!