Catholic World News
Cardinal joins calls for new gun-control laws
December 17, 2012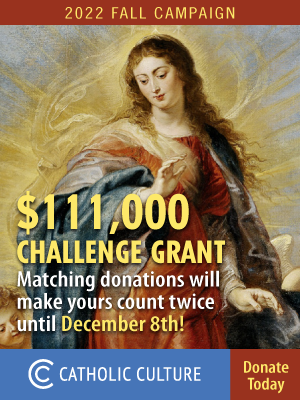 Boston's Cardinal Sean O'Malley has called for tighter restrictions on firearms ownership in the wake of the Newtown school massacre.
The cardinal referred to the killing of 20 schoolchildren as "a tragedy of almost Biblical proportion." An AP report said: "He also said the massacre is a 'clarion call' for legislation to keep automatic weapons out of the hands of private citizens." ( It is not clear whether the cardinal himself used the term "automatic weapons." No automatic weapons were involved in the Newtown massacre.)
In Washington, DC, an Episcopalian bishop issued an even more urgent call for new gun-control laws. "If we only pray and do not act, we are complicit" in the killings, said Bishop Mariann Edgar Budde.
---
For all current news, visit our News home page.
---
Further information:
Sound Off!
CatholicCulture.org supporters weigh in.
All comments are moderated. To lighten our editing burden, only current donors are allowed to Sound Off. If you are a current donor, log in to see the comment form; otherwise please support our work, and Sound Off!
Posted by: williiam ronner - Dec. 18, 2012 8:21 PM ET USA

More gun control, Cardinal.That's your answer? All the while pro abortion Catholics receive Holy Communion when it is convenient for them to attend Mass and you make no mention of the sin they commit by doing so? The culture of death is active in your diocese. Massachusetts overwhelmingly supported the most pro abortion president in American history, Catholic colleges are heretical,a Holy Cross studentis arrested for threatening people in a mall, church attendance is low and you want more laws?

Posted by: Frodo1945 - Dec. 18, 2012 11:19 AM ET USA

Why do these people like the first amendment and not the second amendment? Cafeteria Americans I call them.