Catholic World News
Excommunicated African archbishop mourns Rev. Moon
September 13, 2012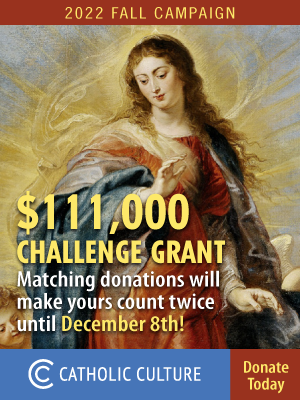 Emmanuel Milingo, the Zambian prelate who was excommunicated in 2006 and laicized in 2009, has surfaced to mourn the death of Sun Myung Moon, the self-proclaimed Korean messiah.
Milingo—who was Archbishop of Lusaka from 1969 to 1983, before his erratic behavior brought him into conflict with the Vatican—married a Korean woman in a group ceremony at which Rev. Moon presided. He later declared that he was patriarch of the Ecumenical Catholic Apostolic Church of Peace, a group that appeared to enjoy financial backing from the Unification Church.
Milingo traveled to Korea for the "ascension ceremony" of Rev. Moon, and spoke to reporters about the importance of carrying on Moon's work. "Without a doubt, he understood the will of God that His people should be one," the African prelate said.
---
For all current news, visit our News home page.
---
Further information:
Sound Off!
CatholicCulture.org supporters weigh in.
All comments are moderated. To lighten our editing burden, only current donors are allowed to Sound Off. If you are a current donor, log in to see the comment form; otherwise please support our work, and Sound Off!