Catholic World News
LCWR assembly begins; Vatican representative told attendance 'would not be helpful'
August 06, 2012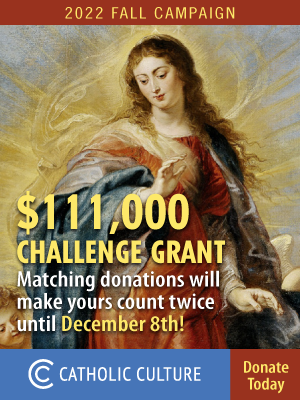 Archbishop J. Peter Sartain of Seattle, who has been charged by the Vatican with responsibility for supervising a reform of the Leadership Conference of Women Religious (LCWR), has been told by the group's leaders that his presence "would not be helpful" at the LCWR's annual assembly this week.
As the LCWR prepared for the annual meeting, at which members will discuss the Vatican's demand for reform, the group's president, Sister Patricia Farrell, told reporters that the group would continue to question Church teachings. She expressed concern that in the Vatican's eyes, "that questioning is seen as defiance."
"I would also say that there are very few doctrines in the Church that are not discussable, that are absolutely infallible," the LCWR president said. She voiced her conviction that the women religious of the LCWR would "continue raising and responding to questions, according to our own consciences and according to new information and questions that arise in our day."
The LCWR will discuss the Vatican's call for reform, and the results of an apostolic visitation that pointed to serious problems with the umbrella group, which represents most of the women's religious orders in the US. Sister Farrell said that she did not anticipate a vote on how the LCWR should respond, however. "Our process of discernment is typically not taking a vote," she said.
Although the Vatican's critique of the LCWR will be foremost in the minds of members, Sister Farrell reminded reporters that "we do have other important things to talk about" during the annual assembly.
---
For all current news, visit our News home page.
---
Further information:
Sound Off!
CatholicCulture.org supporters weigh in.
All comments are moderated. To lighten our editing burden, only current donors are allowed to Sound Off. If you are a current donor, log in to see the comment form; otherwise please support our work, and Sound Off!
Posted by: AgnesDay - Aug. 06, 2012 4:40 PM ET USA

I cannot imagine the mindset of women who would resent the presence of this most unprepossessing of men in their midst. What in the world do they intend to do in their meeting?