Catholic World News
Iraqi Christians in worse position since US intervention, says US military archbishop
January 30, 2012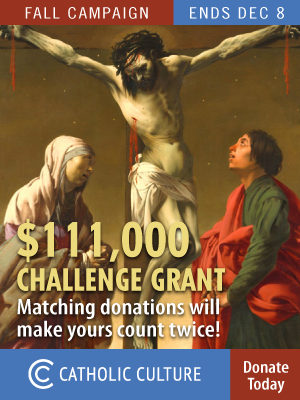 The US military intervention in Iraq has made life more difficult for the country's Catholics, according to the archbishop who oversees America's Catholic military chaplains.
Archbishop Timothy Broglio, who heads the military ordinariate, told the Catholic News Agency: "Yes, you can say in a certain sense that the invasion of Iraq did provoke this tremendous diminution of the Christian population in that country."
Archbishop Broglio explained that Catholics held prominent positions under Saddam Hussein: most notably the foreign minister, Tarik Aziz. When the regime fell, Catholics suffered in part because they were perceived as closer to the deposed dictator. "Before they were a minority that was protected," said the archbishop; "but now they are a minority that is not protected."
The Catholic population of Iraq has plummeted from over 800,000 to under 150,000 since the beginning of the US intervention.
---
For all current news, visit our News home page.
---
Further information:
Sound Off!
CatholicCulture.org supporters weigh in.
All comments are moderated. To lighten our editing burden, only current donors are allowed to Sound Off. If you are a current donor, log in to see the comment form; otherwise please support our work, and Sound Off!
Posted by: - Jan. 30, 2012 8:44 PM ET USA

It is understandable that Saddam would not see the minority Christian population as a threat;but there is an additional side to this story. Payments were made to the Hussein govt by Iraqui Christians. When America came in the churches joyfull ceased that payment. And they were not protected by our forces nor by Iraqui forces. That is what I have been told by people inside the country. This is true in other countries as well when support from America was strong ( i.e. Vietnam). Am I wrong?