Catholic World News
Pope to theologians: focus on the Trinity
December 02, 2011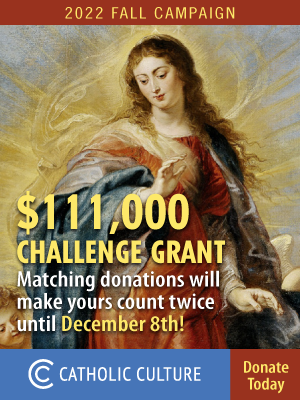 Christian theologians should help the world to understand the "Trinitarian monotheism shows the true face of God," Pope Benedict XVI said in a December 2 address to the International Theological Commission.
The Pope acknowledged that Christian monotheism builds on the faith of Judaism. But with the incarnation of Jesus, this faith "came to be illuminated with a completely new light: the light of the Trinity, a mystery which also illuminates brotherhood among men."
Pope Benedict next addressed the question of how scholars can identify authentically Catholic thought. He observed that many Christians take the Bible as the ultimate source of authority, but said that reliance on Scripture, while necessary, is not sufficient. "The Bible is always necessarily read in a certain context," the Pope said, "and the only context in which the believer can be in full communion with Christ is the Church and her living Tradition."
Finally, speaking on Catholic social thought, the Holy Father said that Church teaching in that real should be recognized not merely as another social theory, but as an outgrowth of the faith. When Catholics join with others to promote social causes, he said, "we must make present the true and profound religious motivations of our social commitment, just as we expect of others that they manifest their own motivations, so that our work together can be carried out in clarity."
---
For all current news, visit our News home page.
---
Further information:
Sound Off!
CatholicCulture.org supporters weigh in.
All comments are moderated. To lighten our editing burden, only current donors are allowed to Sound Off. If you are a current donor, log in to see the comment form; otherwise please support our work, and Sound Off!
Posted by: koinonia - Dec. 02, 2011 11:48 PM ET USA

One might say not only is it true that "Trinitarian Monotheism is the Source of Peace", it is the source of everything. In the fact, a simple formula might say, "Trinitarian Monotheism (the Holy Trinity) is 'the Source'." Perhaps this might be the motto of the next Assisi inter-religious gathering. Regardless, a nice return to basics.