Catholic World News
Pakistan: Al Qaida branch planned murder of Shabhaz Bhatti
June 30, 2011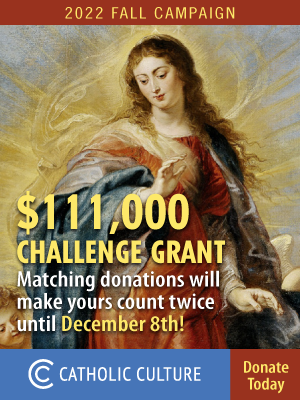 Shabhaz Bhatti was murdered by Islamic fanatics, and the Pakistani government is now pursuing the killers, according to the brother of the slain Catholic leader.
"The investigations into the murder of my brother Shabhaz are finally on the right track," said Paul Bhatti, who is now a special adviser to the prime minister for religious-minority affairs. He said that the prime suspects are now in Dubai, and Pakistan's justice minister has issued an international warrant for their arrest.
The killing was the work of an Al Qaida branch, led by a Pakistani Taliban leader, Ilyas Kashmiri, a Pakistani investigative commission has found.
Paul Bhatti said that the investigation was hampered in its early stages, but eventually focused on the reality that Shabhaz Bhatti was killed for defending the rights of Christians and criticizing Pakistan's blasphemy law.
---
For all current news, visit our News home page.
---
Further information:
Sound Off!
CatholicCulture.org supporters weigh in.
All comments are moderated. To lighten our editing burden, only current donors are allowed to Sound Off. If you are a current donor, log in to see the comment form; otherwise please support our work, and Sound Off!