Catholic World News
NLRB again denies religious character of a Catholic university
June 03, 2011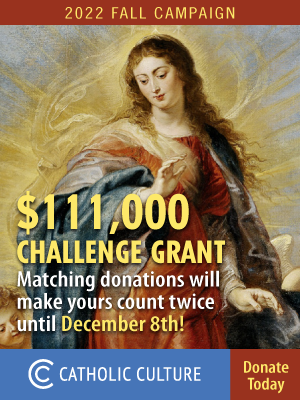 Last week a regional official of the National Labor Relations Board (NLRB) ruled that St. Xavier University in Chicago must allow adjunct professors to form a union. The ruling marked the second time this year that the NLRB has ruled that a Catholic institution of higher education lacks the distinctive religious character that would make it exempt from federal labor laws.
The NLRB ruling, following a similar decision involving Manhattan College earlier this year, underlines the complications that may arise when Catholic colleges and universities seek to increase their independence from Church authority. In making its ruling the NRLB noted that although St. Xavier College was founded by the Sisters of Mercy, the religious order now has only a small presence on campus and represents a minority on the governing board. There are no religious requirements for students, and the school's bylaws, amended in 1993, do "not contain any reference to religion, God, Catholicism."
However, while the NLRB decision shows the dangers of compromising a school's Catholic identity, the Cardinal Newman Society—a group that promotes distinctly Catholic identity in Church-related institutions of higher education—points out that the NLRB now has a long history of interference in the internal affairs of Catholic institutions. "Even while Catholic colleges invite scrutiny by failing to adhere fully to the Catholic Church's own requirements for Catholic education, the NLRB is clearly infringing on the rights of colleges to apply religious criteria without federal government interference," said Patrick J. Reilly, the president of the Cardinal Newman Society.
"The media and Catholic leaders need to understand that the NLRB assault on Catholic colleges is not new—it has been ongoing for several decades—and it stands in clear contradiction to federal court rulings, which have instructed the NLRB to stop interfering with Catholic education," Reilly says. In a policy paper released by the Center for the Advancement of Catholic Higher Education, Reilly examines the historical record of the NLRB's conflicts with Catholic colleges and universities. The cases of Manhattan and St. Xavier, he says, represent only the latest in a long series of NLRB efforts to infringe upon the religious freedom of Church institutions.
---
For all current news, visit our News home page.
---
Further information:
Sound Off!
CatholicCulture.org supporters weigh in.
All comments are moderated. To lighten our editing burden, only current donors are allowed to Sound Off. If you are a current donor, log in to see the comment form; otherwise please support our work, and Sound Off!
Posted by: impossible - Jun. 06, 2011 11:10 PM ET USA

Those Bishops who allow such institutions to call themselves "Catholic," should pay heed to the NLRB, as it seems to have a better grasp of the problem than they.

Posted by: lauriem5377 - Jun. 05, 2011 8:23 PM ET USA

What criteria are used to designate a college or university as Catholic? Who makes the final determination that a school may be called Catholic? The Catholic laity looking to send sons and daughters to truly Catholic schools are done a grave disservice by allowing these institutions that do not adhere to Catholic teaching to retain the title 'Catholic'. This is simply permitting psudo-catholic institutions to take money from Catholic parents.

Posted by: - Jun. 04, 2011 10:43 PM ET USA

Thanks to the Land-of-Lakes statement and the ensuing decades in which not a few 'Catholic' universities have become practically antiCatholic, a neutral observer would have to give the NLRB some hefty debating points. The problem is that in this same period of time the NLRB has been transformed, especially under this administration, into an instrument of unfettered political coercion. It is not a debating team. This initiative will surely lead to a huge federal power grab.

Posted by: unum - Jun. 04, 2011 6:16 AM ET USA

Until the bishops accept responsibility for identifying the truly Catholic colleges and universities in their dioceses for the benefit of the faithful, is is difficult to criticize the NLRB's position. If faithful Catholics don't know which are Catholic institutions, how is the government to know? If the bishops decide to identify the institutions that are not Catholic, then the colleges will have to be claimed by other religions or meet the regulations that apply to secular institutions.

Posted by: Gil125 - Jun. 03, 2011 7:07 PM ET USA

One supposes that one must yield to the Newman Society, but there is something to be said for the NLRB's position. What makes a Catholic college? If its founding order "has only a small presence on campus and represents a minority on the governing board [;] there are no religious requirements for students, and the school's bylaws...do 'not contain any reference to religion, God, Catholicism'" what makes it Catholic? If it doesn't walk, talk or quack like a duck, is it really a duck?