Catholic World News
Abuse report met with critical reactions
May 19, 2011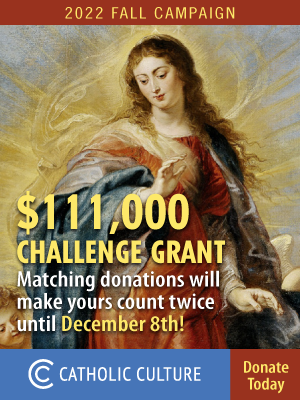 A final report on the "causes and context" of the clerical sex-abuse scandal, prepared by John Jay College and released on May 18 by the US bishops' conference, has met with critical reactions--both from victims of abuse and from readers who question the report's treatment of controversial issues such as the influence of homosexuality and the responsibility of the American bishops.
Dr. Richard Fitzgibbons, a psychiatrist who has treated many troubled priests, said that the statistical evidence in the John Jay report clearly indicated a connection with homosexuality: a connection that the report itself denied. Fitzgibbons said that "analysis of the research demonstrates clearly that the major cause of the crisis was the homosexual abuse of males." He added that the John Jay College authors, who are experts in criminology rather than psychology, "lack the professional expertise to comment on causes of sexual abuse."
Historian David O'Brien questioned the study's conclusion that social upheaval during the 1960s and 1970s was a major factor in the rise of clerical abuse. That explanation, he said, created the impression that the American bishops are blaming society for the problem, rather than admitting their own culpability for the failure to stop priestly abuse.
Spokesmen for victims generally took a similar line, protesting that the report downplayed the role of the hierarchy in shielding abusers.
---
For all current news, visit our News home page.
---
Further information:
Sound Off!
CatholicCulture.org supporters weigh in.
All comments are moderated. To lighten our editing burden, only current donors are allowed to Sound Off. If you are a current donor, log in to see the comment form; otherwise please support our work, and Sound Off!
Posted by: impossible - May. 19, 2011 11:23 PM ET USA

How very odd that the Report compared the Priest situation to brutality in Police Departments when the obvious elephant in the abuse room is the public school system. How very disingenuous of the Report and the USCCB to play the PC game of ignoring the established fact that predatory homosexuality was the overwhelming culprit. That is allowing our perverted culture to affect the Church instead of the Church affecting culture. How very sad indeed.

Posted by: lauriem5377 - May. 19, 2011 7:18 PM ET USA

It seems so simple to those of us outside the hierarchy of our church. Priests abused mostly boys. Other priests and bishops hid what was going on. They moved pediphile priests around putting other children at risk. There are no excuses for what they did. It was simply wrong! Confess. Repent. Do what you can to compensate the victims. Prevent it from ever happening again. Create an order that only prays unceasingly day and night for God's mercy and forgiveness for this sin.