Catholic Prayer: Prayer of Parents for Their Children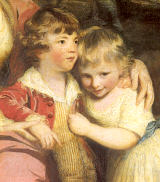 Description:
Prayer:
O Lord, omnipotent Father, we give you thanks for having given us children. They are our joy, and we accept with serenity the worries, fear and labors which bring us pain. Help us to love them sincerely. Through us you gave life to them; from eternity you knew them and loved them. Give us wisdom to guide them, patience to teach them, vigilance to accustom them to the good through our example.
Support our love so that we may receive them back when they have strayed and make them good. It is often so difficult to understand them, to be as they would want us to be, to help them to go on their way. Grant that they may always see our home as a haven in their time of need. Teach us and help us, O good Father, through the merits of Jesus, your Son and our Lord. Amen.