Still waiting...
By Phil Lawler ( bio - articles - email ) | Feb 27, 2009
On Monday the Catholic News Agency reported that an important new policy statement on the future of the Legionaries of Christ would be issued the next day "or Wednesday at the latest." It's Friday now, and night has already fallen at the Legion headquarters in Rome. Still no statement.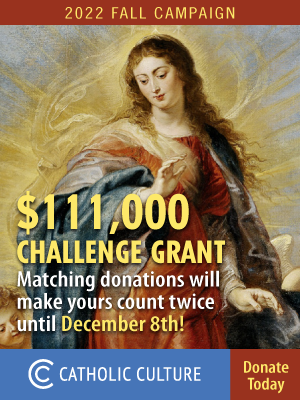 Our friends at CNA run a very reliable news service; I have no doubt that their story was accurate. It was accurate when it appeared, that is. But things change. It's quite possible that a Vatican official who thought he had the situation firmly in hand at the beginning of the week, when he spoke with CNA, later learned that new forces had been brought into play and the situation had changed.
From the time the scandalous revelations about Father Maciel first burst into the open on February 3, bringing the order he founded under the full glare of public scrutiny, there have been repeated indications that no everyone is on the same page. The major players in this drama are reading from-- and sometimes writing-- different scripts. Watching from the outside, it is impossible to tell whether the most important disagreements are internal-- among different leaders of the Legion-- or external-- between the Legionary leadership and Vatican officials. As the institutional crisis continues, more powerful prelates will feel obliged to intervene, raising the stakes still higher. With each passing day, the argument in favor of a decisive Vatican intervention grows stronger. But the Vatican does not rush into things.
To recap:
The silence from Rome suggests that people are still debating the proper policy responses.
The longer the debate continues, the more powerful people will join the discussion. And the more powerful people are involved, the longer the wrangling will continue--unless there is an authoritative move by the Holy See.
Many influential Catholic leaders have already called for the Vatican to step in. Their case looks more persuasive every day.
Therefore, the longer the silence lasts, the more likely it is that the Vatican will take decisive action.
Let's not be impatient.
Sound Off!
CatholicCulture.org supporters weigh in.
All comments are moderated. To lighten our editing burden, only current donors are allowed to Sound Off. If you are a current donor, log in to see the comment form; otherwise please support our work, and Sound Off!