primates & ungulates: putting the order back in ordination
By Diogenes ( articles ) | May 06, 2008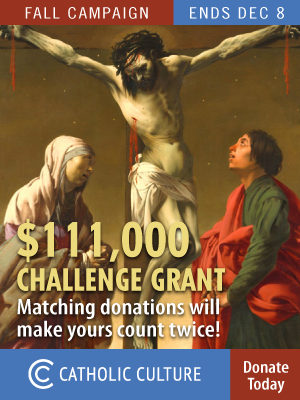 "This is a book by a good pastor who knows his sheep and accepts them as equals." So reads a blurb written by a professor of theology in praise of Aussie bishop Geoffrey Robinson's new book.
In most Anglo-American jurisdictions, as we know, a shepherd can be sent to prison for treating his sheep as equals. But there's a more interesting theological point to be made here.
To call a man a pastor is to assert a "species gap" between him and his flock. From the flock's point of view, this is not a flattering distinction. In fact, it would intolerable for one of our fellow men to tell us: "my relation to you is that of a rational human being to a beast of an inferior species" -- intolerable, that is, unless it were true.
In what circumstances could it be true? Only, I believe, if the man had been changed so as to belong to a different order, a supernaturally different order. Note the paradoxical corollary: the stronger one's belief in the extrinsic ex opere operato action of the sacrament of Holy Orders, the firmer ground one has for tolerating a human being as a pastor to others. Moreover, since the order (diaconal, sacerdotal, or episcopal) is wholly unrelated to the individual's learning or ignorance, virtue or vice, the sheep in this equation are all the freer to remind their shepherd where the species gap does NOT apply.
Look at it the other way around: where the sheep are the equals of their shepherd, the shepherd in question is superfluous.
Sound Off!
CatholicCulture.org supporters weigh in.
All comments are moderated. To lighten our editing burden, only current donors are allowed to Sound Off. If you are a current donor, log in to see the comment form; otherwise please support our work, and Sound Off!