music for working, part 2
By Peter Mirus ( bio - articles - email ) | Oct 27, 2009 | In Reviews
In my last music for working post, I featured three albums of the liturgical/classical genre. This time, I'm going to write a little bit about jazz and feature three very different albums. I have listened a good deal to all three of them while working through the years. Like old friends, they are with me as I move through the different challenges and moods of life.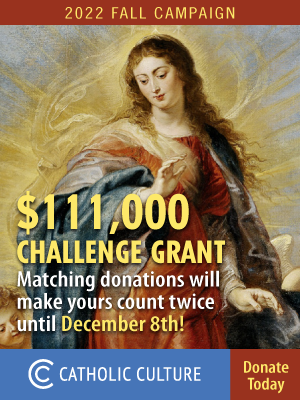 The first is "A Boy Named Charlie Brown" performed by the Vince Guaraldi Trio. Most people are familiar with this work at least in passing from much-loved CBS the television special--this is the original soundtrack. And correspondingly, most people are familiar with the tune Linus and Lucy. The CD album features a nice toss-in: Fly Me to the Moon--which is an additional track that was not included on the original LP.
The second is an incredible album called "Roy and Diz", which features jazz trumpet legends Roy Eldridge and Dizzy Gillespie, who play through nine tunes on an album that runs more nearly 75 minutes. The renditions of Blue Moon and Pretty Eyed Baby are awesome--on the latter you will find the artists scat as well as they play. The virtuosity on display in this album is amazing, and the trumpeters duel within terrifically arranged, well structured pieces. As if that weren't enough, the backing is provided by Oscar Peterson, Herb Ellis, Ray Brown and Louis Bellson. It probably doesn't get much better than this.
The third and final album is a complete departure from the other two: "Beyond the Missouri Sky" pairing Charlie Haden and Pat Metheny. This is best described as a contemplative, simple work. As Charlie Haden writes, "Our criteria for choosing songs were simply to find beautiful melodies and chords that inspired us." Both artists grew up in small towns in Missouri, and the music is more than partly influenced by the landscape. The result is an emotionally evocative album. This album features a number of familiar tunes (Two for the Road, He's Gone Away, and the main theme from Cinema Paradiso) as well as a original compositions by both artists.
You can find all of these works at Amazon.com
, and when purchased through clicking on the album covers below, a portion of the proceeds will go to CatholicCulture.org.
All quotes from album liner notes.
Sound Off!
CatholicCulture.org supporters weigh in.
All comments are moderated. To lighten our editing burden, only current donors are allowed to Sound Off. If you are a current donor, log in to see the comment form; otherwise please support our work, and Sound Off!