A little disclosure with your celebrating, please
By Domenico Bettinelli, Jr. ( articles - email ) | Jun 04, 2004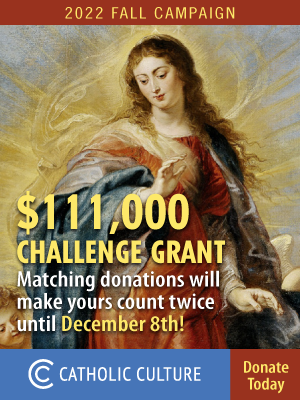 Perhaps while "May is celebrating" Fr. Andrew Greeley's 50 years of priesthood, as Diogenes notes below, it can also persuade him to come clean about what he knows of an alleged Satanic child-abuse/murder ring of clerics.
Matt Abbott reprints a letter from an attorney asking Greeley to do just that:
In your autobiographical books, 'Confessions of a Parish Priest' and 'Furthermore! Memories of a Parish Priest,' you clearly acknowledge that you know who they are:

".....But even in Chicago, the ring of predators about whom I wrote in the paperback edition of 'Confessions' remains untouched. There is no evidence against them because no one has complained about them and none of their fellow priests have denounced them. Those who have been removed are for the most part lone offenders who lacked the skill to cover their tracks. The ring is much more clever. Perhaps they always will be. But should they slip, should they get caught, the previous scandals will seem trivial...."
Sound Off!
CatholicCulture.org supporters weigh in.
All comments are moderated. To lighten our editing burden, only current donors are allowed to Sound Off. If you are a current donor, log in to see the comment form; otherwise please support our work, and Sound Off!