liberties
By Diogenes ( articles ) | May 18, 2008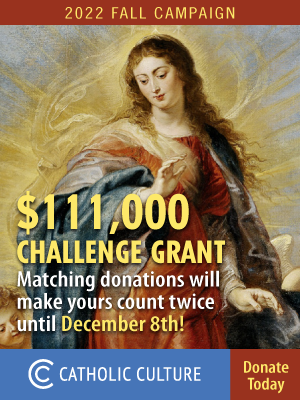 Should students with moral objections to abortion be obliged to contribute to abortion insurance as part of their school plan? The issue is heating up at Harvard (tip to Pewsitter).
In the past two weeks, Harvard students opened their mailboxes to find a blue "opt-out" card as part of the Abortion Opt-Out Campaign of Harvard Right to Life (HRL). The initiative allows students to request a refund of the part of their Blue Cross Blue Shield health insurance plan that funds elective abortions -- one dollar per term.
So what do you call yourselves if you believe your peers should be forced, against their moral convictions, to contribute to the subvention of homicide?
For lots of students, the ability to obtain refunds from insurance due to moral convictions is troubling. Sean P. Mascali '08, president of Students for Choice, said he thinks that students should not have this right.
Students for Choice.
Sound Off!
CatholicCulture.org supporters weigh in.
All comments are moderated. To lighten our editing burden, only current donors are allowed to Sound Off. If you are a current donor, log in to see the comment form; otherwise please support our work, and Sound Off!