let's (not) shake on it
By Diogenes ( articles ) | Oct 28, 2009
Diocese altering rituals in swine flu precaution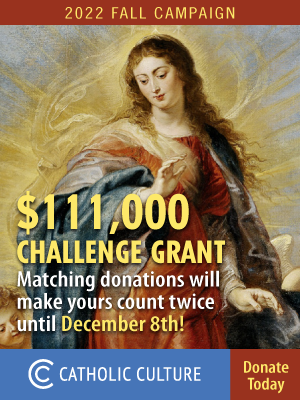 That's the top headline in today's Boston Globe. So it must be a big story. The lede certainly confirms that impression:
The Roman Catholic Archdiocese of Boston, reacting to the hastening spread of swine flu, yesterday recommended he suspension of two central rituals of worship:
Wow! They're suspending central rituals?! That sure is a big story. So they won't be celebrating Mass in Boston? And they won't… Wait; what's the second "central ritual of worship" in the Catholic Church? Let's read on:
It urged that priests stop sharing consecrated wine with parishioners at Communion, and that worshipers forgo shaking hands or hugging during the "sign of peace'' at Mass.
Ah. So they will be celebrating Mass after all; they just won't be sharing from the chalice. But at Mass they won't be shaking hands. Thus do we learn that in Catholicism today, a handshake is a "central ritual of worship."
This novel understanding of theology is carried in the lead story published by the largest newspaper in a community where, theoretically, Catholics make up by far the largest religious bloc. But then if you're up on your current reading, you know that the largest religious bloc in the Boston area today is actually composed of ex-Catholics. And suddenly it all makes sense.
Sound Off!
CatholicCulture.org supporters weigh in.
All comments are moderated. To lighten our editing burden, only current donors are allowed to Sound Off. If you are a current donor, log in to see the comment form; otherwise please support our work, and Sound Off!