know your audience
By Diogenes ( articles ) | Sep 30, 2007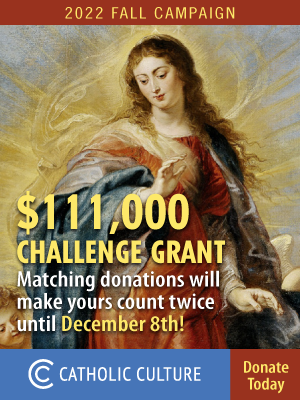 The National Rifle Association (NRA) describes itself as "America's foremost defender of Second Amendment rights."
If you were invited to participate in an event organized by the NRA as a "unique opportunity to contribute to, learn from, and network with accomplished and up-and-coming women who share your passions," would you see it as a great opportunity to argue in favor of gun control?
Neither would I. But then I'm not the sort of astute political tactician the US bishops are likely to hire.
Now ask yourself: Why would the NRA invite me to speak to a networking session for gun enthusiasts? Probably because the organizers judged, on the basis of my public statements on other issues, that I would be a reliable ally.
So even if I did surprise that NRA audience by arguing for restrictions on handgun ownership (which, by the way, I wouldn't do-- but that's another matter), the most dedicated advocates of gun control might wonder what I was doing at an NRA function. I wouldn't blame them.
Sound Off!
CatholicCulture.org supporters weigh in.
All comments are moderated. To lighten our editing burden, only current donors are allowed to Sound Off. If you are a current donor, log in to see the comment form; otherwise please support our work, and Sound Off!