know thyself (a painful process)
By Peter Mirus ( bio - articles - email ) | Oct 07, 2009
In order to engage your market, you must know yourself as your market knows you. In other words, you must see yourself through the eyes of your customer!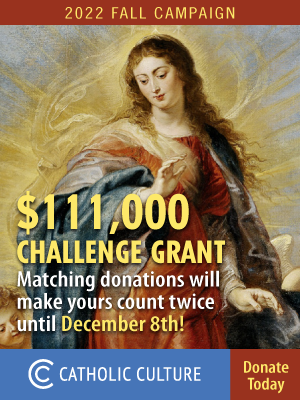 This is the fundamental principle of marketing, but it is often ignored (or not fully executed) in marketing and business development endeavors. The reason for this omission? In order to truly put this principle into practice, you must instill humility as a core competency. Seeing yourself as others see you can be a painful process, and most of us do a pretty good job of developing protective mechanisms to shield ourselves from the criticism of others.
This shielding allows us to cultivate a positive self-image that is not challenged by those outside of our chosen circle(s) of influence. We don't like the truth to find us--rather, we like to find what we are looking for (and often do), and then call it the truth.
However, sometimes the shields go down (and often not by our choice). The shields can be taken down, for example, by a catastrophe--when we are forced by a disaster to confront what we really are.
It is the strong individual, and the strong company, that brings the shields down voluntarily in order to not only stave off disaster in advance, but to rather put oneself in a position of strength and then create a perpetual strengthening exercise (that is hopefully paired with continuous growth).
This is one clear area of life in which business maturity and personal maturity go hand in hand. Cultivating the ability to hear and understand the viewpoint of the other party, in both personal and business relationships, is essential to creating a strong bond. That ability requires humility.
My marketing philosophy has three parts, which require at least the willingness to embrace corporate humility as a critical underlying principle. Those three parts generate a very practical process for marketing and business development. This subject material will be covered in future posts.
Sound Off!
CatholicCulture.org supporters weigh in.
All comments are moderated. To lighten our editing burden, only current donors are allowed to Sound Off. If you are a current donor, log in to see the comment form; otherwise please support our work, and Sound Off!
Posted by: [email protected] - Oct. 12, 2019 2:08 AM ET USA

We forget his signed agreement with the Imam. Paraphrasing but did the Pope not say God agreed with the diversity of religions making all religions equal. Guess ifhe comes out publicly to say total belief of Niceene Creed he contradicts his earlier statements and signed agreement with the Imam. He has put himself in this position by allowing a known atheist to do interviews off the cuff making wild statements needing the "Vatican" to make corrections time and again. Notice the Pope is silent.

Posted by: rosemariedoyle9560 - Oct. 11, 2019 8:54 PM ET USA

Is Pope Francis trying to woo his friend to faith with gentle statements? If so, it's the wrong approach and causing scandal, possibly error. Constantly PRAY for our leader.

Posted by: Bveritas2322 - Oct. 11, 2019 6:37 PM ET USA

If a man denies immutable truth, he implicitly denies the very existence of God. Are you going to seriously claim Francis never denied immutable truth? that would be like standing at the bottom of the ocean and denying the existence of moisture. Francis is also a narcissist whose need to prove his superiority to all popes who preceded him can dispose him to assume contradictory positions at different times in different places, oblivious to the damage. Just ask Vigano.

Posted by: Eric - Oct. 10, 2019 2:38 PM ET USA

Like you I'm puzzled why the Holy Father keeps granting interviews to this man. I've said it many times. To be as charitable as possible, the only explanation is that our current Pope has never grasped the nature of his role/mission. He keeps acting like a parish priest. An this is the most charitable explanation!!!

Posted by: MWCooney - Oct. 10, 2019 9:44 AM ET USA

The key point is that Pope Francis has never offered denial or clarification to these several instances when anti-Christian beliefs are attributed to him, and he continues to allow Scalfari to interview him. A fourth possibility, therefore, is that Francis purposely uses Scalfari to sow even more confusion. I cannot see how this comes from anyone but Satan.

Posted by: nix898049 - Oct. 09, 2019 8:31 PM ET USA

Maybe Dr. Scalfari needs to change the battery in his hearing aid. Seriously, enough is enough already!

Posted by: philtech2465 - Oct. 09, 2019 8:14 PM ET USA

Or maybe Pope Francis was ambiguous enough that his good buddy Scalfari took "liberties" with his words. In any case, that the Vatican hasn't clearly stated that the Holy father did not say something clearly heretical, is shocking and disturbing.

Posted by: fenton1015153 - Oct. 09, 2019 6:23 PM ET USA

Remember that Pope Francis is a Jesuit. Enough said.

Posted by: DrJazz - Oct. 09, 2019 6:17 PM ET USA

Why do I have a strong feeling that the faithful are not going to get that unequivocal assurance that the Bishop of Rome accepts the Nicene Creed? Instead, we're going to get more nonsense and obfuscation.

Posted by: padre3536 - Oct. 09, 2019 5:43 PM ET USA

Amen