Health Care: How to Contact Your Representatives
By Dr. Jeff Mirus ( bio - articles - email ) | Mar 19, 2010
Some users have asked for further information on how to contact their representatives in Congress to express their views on health care reform. The Senate version of the health care reform bill permits the funding of abortion, and it does not protect conscience rights. With a vote pending in the U.S. House of Representatives on the Senate bill, this is a vital time to communicate.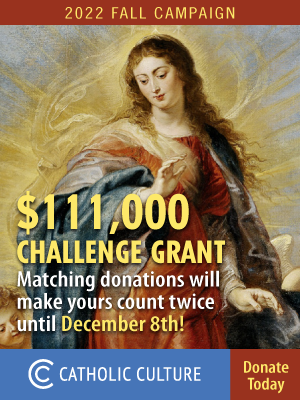 Several organizations make it easy to contact your representatives by providing automated email notifications along with web-based systems that determine who your representatives are and how to contact them based on your address. These organizations also provide form letters for sending emails and talking points for phone calls, depending on the recommended response method.
Two such organizations that I have used in the past are:
Sound Off!
CatholicCulture.org supporters weigh in.
All comments are moderated. To lighten our editing burden, only current donors are allowed to Sound Off. If you are a current donor, log in to see the comment form; otherwise please support our work, and Sound Off!