headline rewrite
By Diogenes ( articles ) | May 23, 2008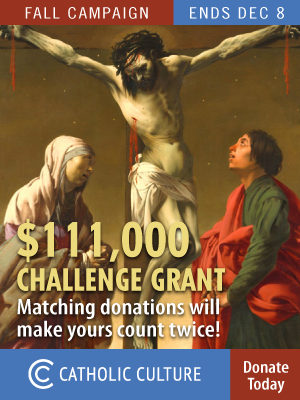 Pope Benedict attacked by Catholic Church's most senior theologians
That's the headline of the latest
sensationalistic story in the Daily Telegraph
. And just in case you missed the reference to the "most senior theologians," the first paragraph offers a reminder:
One of the Catholic Church's most senior theologians, and former mentor to Pope Benedict XVI, has launched a stinging attack on the Vatican.
Wait a minute: You mean one of the most senior theologians? The headline used the plural form.
And wait a minute, again: A "former mentor" of Benedict XVI? The Holy Father isn't exactly young, you know. Are any of his old teachers still alive?
Actually, no. The "most senior theologians" turn out to form a set of one: the irrepressible Hans Küng, who qualifies as a "mentor" because he once recommended Joseph Ratzinger for a post on the theology faculty at Tübingen.
(A question before we continue: If you put a Ronald Reagan bumper sticker on your car in 1980-- a clear endorsement of his presidential bid, in effect a job recommendation-- can you now describe yourself as Reagan's mentor?)
So if you wanted the headline to convey the content of the story, maybe this would do the trick:
Pope Benedict attacked by Hans Küng
Or maybe:
Pope Benedict attacked by veteran dissident
And now let's take a crack at that lede. How's this:
An elderly theologian who has made a career of criticizing Catholic doctrine has repeated his familiar complaints against Pope Benedict.
Sound Off!
CatholicCulture.org supporters weigh in.
All comments are moderated. To lighten our editing burden, only current donors are allowed to Sound Off. If you are a current donor, log in to see the comment form; otherwise please support our work, and Sound Off!