a failure of imagination
By Diogenes ( articles ) | Feb 03, 2009
An attorney representing the Los Angeles archdiocese can't see why a federal prosecutor would be interested in the way Church leaders handled sex-abuse problems.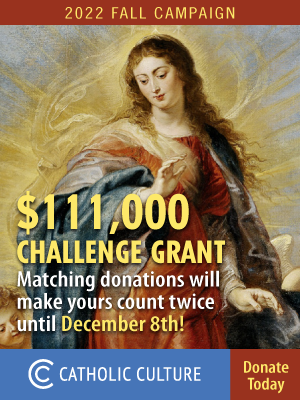 "We have been unable to even hypothesize a crime that might have been committed in the handling of these problems."
That's odd. I can hypothesize a crime. Can you?
Mom always told me I had a vivid imagination.
Sound Off!
CatholicCulture.org supporters weigh in.
All comments are moderated. To lighten our editing burden, only current donors are allowed to Sound Off. If you are a current donor, log in to see the comment form; otherwise please support our work, and Sound Off!