competent enough to be negligent in style
By Diogenes ( articles ) | Feb 09, 2009
The latest arcane legal question, in the battle for the life of Eluana Englaro, is whether or not the clinic where she is being starved to death is properly qualified for the task.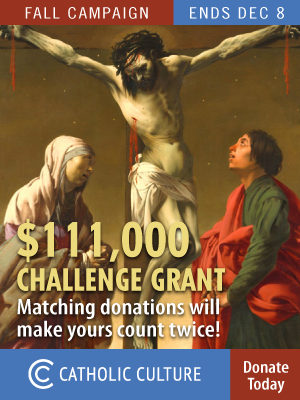 Huh? Doctors are specially trained to keep people alive. It doesn't take any training at all to let a comatose patient die of starvation.
Don't blame the Italian health minister, Maurizio Sacconi, for making this bizarre argument. He's doing the best he can, in a desperate effort to save a woman's life. This convoluted argument illustrates the damage that is done to ordinary logic when the judiciary system protects a culture of death. Reuters tells us:
Regional authorities sent their own inspectors on Monday to establish if Sacconi's objections warranted halting the suspension of food to the woman.
Do you follow that? If the clinic's operators aren't properly qualified for the task assigned to them by the court-- starving a defenseless woman-- then the government will require them to resume feeding her again. They might be qualified to do that, you see, even if they're not qualified to stand by with their arms folded and watch her die.
In other words, they might not be qualified to act like doctors, in which case they'll be required to provide medical attention.

Sound Off!
CatholicCulture.org supporters weigh in.
All comments are moderated. To lighten our editing burden, only current donors are allowed to Sound Off. If you are a current donor, log in to see the comment form; otherwise please support our work, and Sound Off!