blame the messenger
By Diogenes ( articles ) | Feb 15, 2006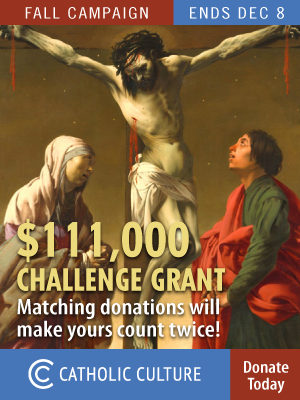 Dublin's Archbishop Diarmuid Martin is still miffed about the "misinformation" that circulated after a televised interview in which, among other things, when asked whether the Church should have a debate about priestly celibacy, the archbishop replied: "I'm in favor of a debate." Archbishop Martin insists that he was not suggesting a change in Church policy.
Was he misquoted? Well, no. It was live TV; he said those words. So what's the basis of his complaint? The Irish Daily Mail quotes Archbishop Martin: "I was told it was to be a broad-ranging interview, but it was only about sex."
That would be annoying. But then what's this? In a later interview with the RTE network, the archbishop disclosed that at times he had to be careful to avoid "inappropriate" relationships with his subordinates. That wasn't misinformation; it was too much information! Again, the fateful words were uttered by the archbishop himself.
The PR office in the Dublin archdiocese has responded to the brouhaha by telling reporters that the archbishop is feeling "frustration and annoyance." No doubt he is. But to find the source of that frustration and annoyance, he might want to look in the mirror.
Uncle Di, who (as readers have probably sensed) has an impeccable PR sense, offers Archbishop Martin a couple of free tips:
If you don't like the question, don't answer it.
If your answer causes you problems, don't blame them on the question.
Sound Off!
CatholicCulture.org supporters weigh in.
All comments are moderated. To lighten our editing burden, only current donors are allowed to Sound Off. If you are a current donor, log in to see the comment form; otherwise please support our work, and Sound Off!