Search or Browse Commentary
All Catholic commentary from September 2008
"Pro-life Democrat urges Catholics not to base vote on any one issue" reads a headline in U.S. Catholic magazine. Can you guess the specific issue that our "pro-life" Democrat is particularly concerned we should not use as deal-breaker? I knew you...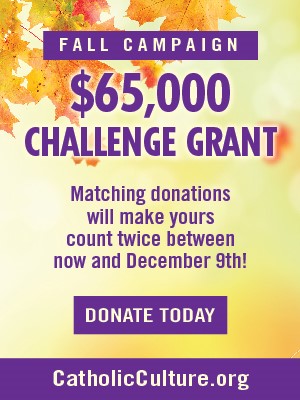 Subscribe to Insights
Stay on top of the latest Catholic news and analysis from CatholicCulture.org.