and speaking of intelligent designs...
By Diogenes ( articles ) | Aug 21, 2006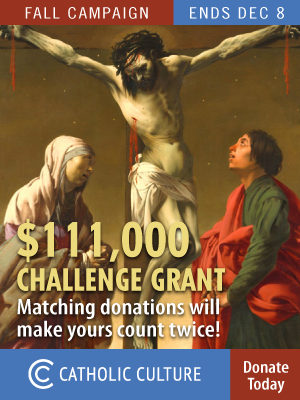 ... by the time Pope Benedict holds his September seminar on Creation and evolution, we're no longer likely to be reading press accounts about how the directory of the Vatican Observatory questions the wisdom of the Pope's most prominent former theology student, and ridicules the theory of intelligent design.
This development should be ascribed to:
Sound Off!
CatholicCulture.org supporters weigh in.
All comments are moderated. To lighten our editing burden, only current donors are allowed to Sound Off. If you are a current donor, log in to see the comment form; otherwise please support our work, and Sound Off!